Foundation Fellow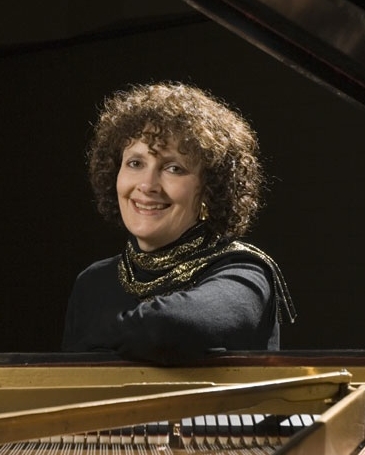 Dr. Susanne Skyrm
2017 South Dakota Foundation Fellow Nominee

Susanne Skyrm has been a member of MTNA and SDMTA since 1988. She has served the organization in a variety of positions, including SDMTA High School Auditions Chair and MTNA High School Auditions Chair for South Dakota; State Foundation Chair (12 years); and Vice-President and President of SDMTA. She also served as a West Central Division Member-At-Large for 3 years. She has been a Nationally Certified College Faculty Member since 1994. She teaches piano, fortepiano, class piano, and piano literature at the University of South Dakota and devotes her spare time to research and performance of the keyboard music of Spain and Latin America, along with performance and study of early keyboards.
The Music Teachers National Association (MTNA) Fellow program offers a meaningful method for honoring deserving individuals while supporting the efforts of the MTNA Foundation Fund through a donation to the Foundation Fund in an individual's name. To designate a Fellow, a contribution of $1000 or more, along with a completed MTNA Fellow Information Form must be submitted to MTNA. The funds may come from one individual's donation or from a group of persons wishing to confer this special honor upon a colleague.
Each year new MTNA Fellows are recognized at the MTNA national conference. Fellows receive a complimentary ticket to the Gala, an attractive MTNA Fellow certificate and pin. Also, new Fellows are prominently recognized in American Music Teacher magazine, and their names will appear on a plaque located at the MTNA national headquarters. SDMTA currently has seven MTNA Foundation Fellows: Dr. David Piersel, Arlene Krueger, Ilene Sharkey, Alyce Berggren and Cheryl Koch, Marcela Faflak, and Janeen Larsen The Foundation Committee has decided to go to a biennial plan, thus nominating a Fellow from South Dakota every two years instead of annually. This will give us a little extra time to raise funds and allow donors to spread out their contributions over two years.